Laredo Child Custody Lawyers
Parenting Is a Life-Long Job. We Help Make It Easier.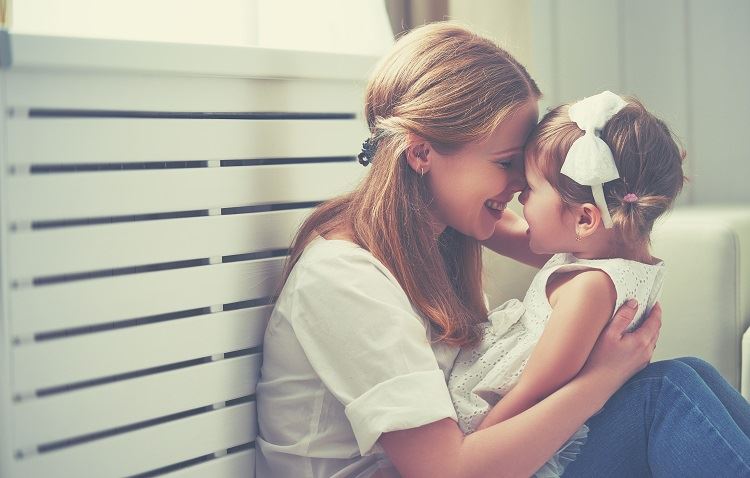 When your child was born, it changed your life forever. You will now always be this person's mom or dad, whether they're hugging you and crying when you drop them off for their first day of kindergarten or calling you on the phone and crying when they drop their own child off for their first day of kindergarten.
You will also, almost always, be connected to their other parent. You'll have to see one another at weddings, birthday parties, funerals, and other events for the rest of your life. That is one reason that, in cases where children are involved, it is helpful to try to set aside your anger and find a way to move forward amicably.
You will need to work together with your former spouse to co-parent effectively. Together, you will make decisions about the education and health of your children, plan visitations, and aim to raise successful adults. It is helpful for children if their parents can have similar rules and expectations in both households.
Legal Representation for Custody in Laredo & South Texas
A marriage can end, but if you and your former spouse share children, whether by birth or adoption, you'll always be family in some sense. The care of those children is likely the top priority of both you and your soon-to-be-ex. Their care is also extremely important to the state of Texas. If you and your former partner are like most parents, you both care deeply about your children and want to ensure that your divorce causes them the least amount of suffering.
Of course, every family is different, and the age of your children and your particular family situation will determine the exact outcome. However, the legal decision of child custody arrangements is one of the most impactful decisions you will ever make for your children. That's why it is important to work with an experienced child custody lawyer.
Whether it's deciding post-divorce terms of childcare and child support or seeking modification of the original terms, the Law Offices of Rudy Santos, L.L.C. will work hard to provide the guidance you need. Our Laredo child custody lawyers will always fight for your best interest, providing compassionate service and advocacy every step of the way.
Looking for child custody advice? Reach out to our Laredo child custody attorney online or call (956) 476-3337 today for your personalized consultation.
What Is Child Custody?
Child custody is a term referring to the primary duties of responsibility and care as established in court between a parent or guardian and the child in question.
It's a concept that often arises in the aftermath of a divorce, with parents and their lawyers attempting to agree on who will have primary custody of the child or if that responsibility will be equally shared between them. However, there are other circumstances where unmarried parents or family members must go to court to obtain child custody.
Such situations include:
Marriage annulment
Separation
Parental death
Though circumstances vary, the emphasis on what's best for the child or children involved never changes. This situation can have a substantial impact on their mental and emotional state, as well as their future.
At the Law Offices of Rudy Santos, L.L.C., our attorneys understand this complicated process and the emotions involved. We'll explain what you need to know in detail and guide you through each step of the process. We always aim for a resolution that is as fair and beneficial as possible for all parties involved.
Is Texas a Mother or Father State?
No, the court does not favor mothers over fathers in Texas. Judges in Texas focus child custody disputes rulings on the best interest of the child or children. However, it is crucial to understand Texas law regarding courts and the court's discretion when determining child custody.
How Can a Mother Get Full Custody in Texas
Suppose a mother wants to get full custody in Texas. In that case, she will need to present evidence that the father is not a fit parent with proofing that the child is in physical or emotional danger due to abuse, neglect, or some other reason.
To help a judge determine if this claim is true, they may analyze the following factors:
Is there evidence of previous or current alcohol/substance abuse?
Has the accused parent shown signs of child abuse or neglect?
Has the accused parent shown an unwillingness to work with the court?
Is there a mental illness preventing the parent from carrying out their role as provider and guardian?
Are the living conditions within the house acceptable?
Are there age-appropriate limits set?
If applicable, is the child adequately supervised?
Depending on the case, there may be additional factors that are examined. If necessary, the court may hire an evaluator to visit the individual's home. There, appropriate monitoring of the household will take place. Lastly, if both parents are ruled unfit, custody may be open to the grandparents, another family member, or an adoption facility.
Understanding Texas Child Custody Modifications
Circumstances can change. For instance, it could be that a parent is awarded sole legal custody of their children and later, the other parent seeks to obtain partial custody. When changes of this nature arise, it's essential to return to court for custody modification. Some parents or guardians make the mistake of attempting to handle these adjustments personally, outside of the system. This is never a good idea. The adults involved might be acting according to their own emotions and not strictly according to what's best for the child.
Importance of Trustworthy Legal Help in Custody Modifications
The family court system represents a neutral third party that seeks to protect children's best interest in any situation by recognizing whether or not changes are sufficient to justify custody modification. This is especially crucial for situations where a child could be in danger if returned to an abusive household.
Instead of working things out on your own, it's best to communicate through legal representatives who can then take your case to court and renegotiate custody according to the new circumstances. It's also possible that adjustments are needed due to the violation of a court order. In that case, it's best to speak to a lawyer immediately about how best to protect your child's rights and make sure this issue doesn't arise in the future.
Quality Legal Advice & Representation in Laredo & South Texas
You can count on the Law Offices of Rudy Santos, L.L.C. to be there for you with honest legal advice and compassionate representation. From the moment you pick up the phone until the final handshake, you are family.
Trying to file for custody of your child in Texas? Get caring legal advice from skilled child custody lawyer in Laredo and South Texas when you call (956) 476-3337.
Meet Your Advocates
A Team That Treats You Like Family
The Stories That Matter
Hear What Past Clients Have to Say